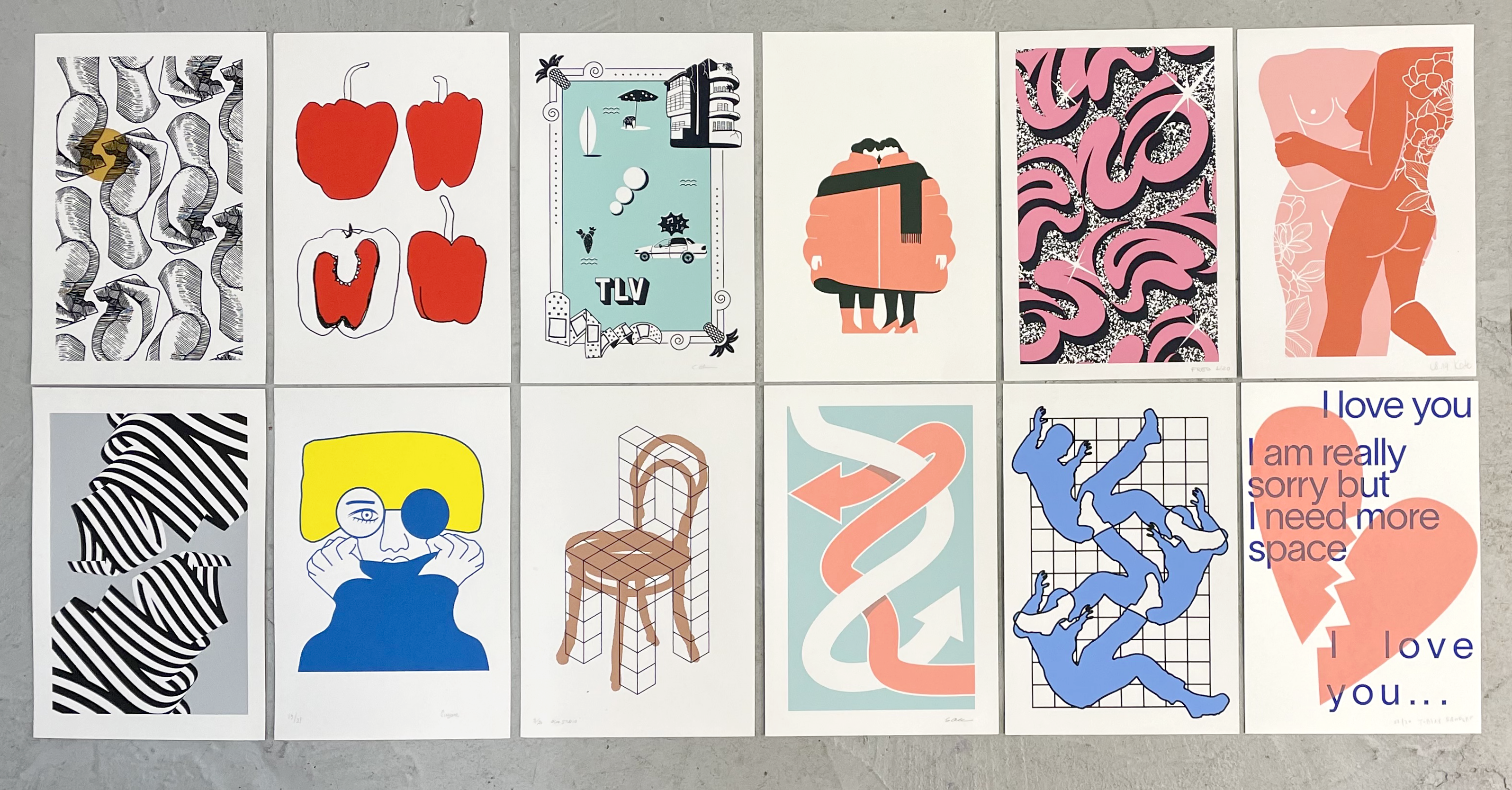 UPCOMING WORKSHOPS:


Sat. April 15th / 11:00 - 18:00 (sold out!)

Sat. April 22nd / 11:00 - 18:00 (sold out!)

Friday May 12th / 11:00 - 18:00 (sold out!)

Saturday May 27th / 11:00 - 18:00 (sold out!)

Saturday June 24th / 11:00 - 18:00 (sold out!)

Saturday July 22nd / 11:00 - 18:00 (sold out!)

Saturday August 26th / 11:00 - 18:00 (sold out!)

NO WORKSHOPS IN SEPTEMBER
DATES FOR OCTOBER WILL BE ANNOUNCED SOON

participation prior registration only.

WHERE:

Le Raclet Screenprint, Berlin

WHAT:

Essential workshop/ 1 day/ 11:00-18:00/ 3 places / 80.00€ (inkl. MwSt.) per person, all materials included.

you will screenprint YOUR OWN 2-color design on paper! 20x30 cm, 20 copies.

NOTE: If you are a group of at least 3 people (max. 4) you can inquiry about a workshop on a date of your choice, could be during a week/end or a week-day as well :)

WORKSHOP LANGUAGE: English
REQUIREMENTS:

BASIC PHOTOSHOP OR ILLUSTRATOR KNOWLEDGE. a simple 2-color design at 300 dpi in 20x30 cm.
Dress properly, there is no chance to survive the workshop with clean clothes!
The essential workshop is an intensive screen printing class, great both for beginners and for people who need to reboot their silkscreen knowledge.
You will be led hand in hand by a professional tutor to the creation of your own 2-color edition on paper that we will print in 20 copies, 20x30 cm.
This is a workshop for graphic images with no halftones. (so no photographic images).
Your Design is going to be prepared ahead of the workshop and sent to us one day before the workshop happens, you will be sent detailed istructions about the file preparation and we will give you guidance and feedbacks about the file via e-mail.
During the class at our studio we will learn how to coat a screen, expose it on a UV-table, and make it ready for the printing session. We will then learn how to mix inks, hand-pull prints and make an accurate registration of the 2 colors.
At the end of the Essential workshop you will take home 20 copies of your own print and will be able to print independently onto paper!
for booking your place please send an e-mail at [email protected] or use the contact form you find here.

A prepayment for the entire amount is required to confirm your participation, please send us an e-mail and we'll provide all necessary info about the payment. The workshop fee is non-refundable.
NO DM OR APPLICATIONS VIA SOCIAL MEDIA, PLEASE!